Grumpy Robot Fine Art Print (Can be personalised)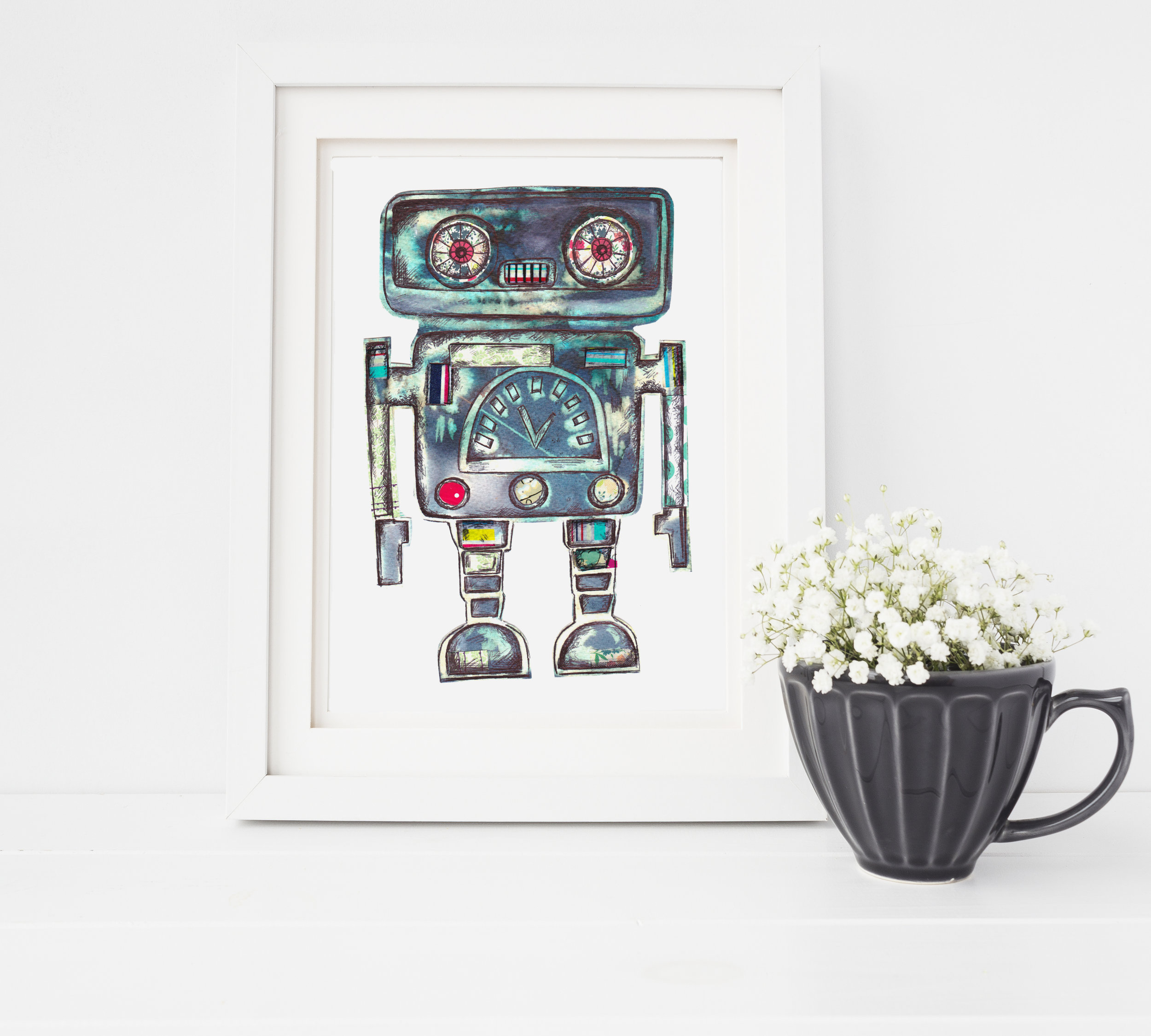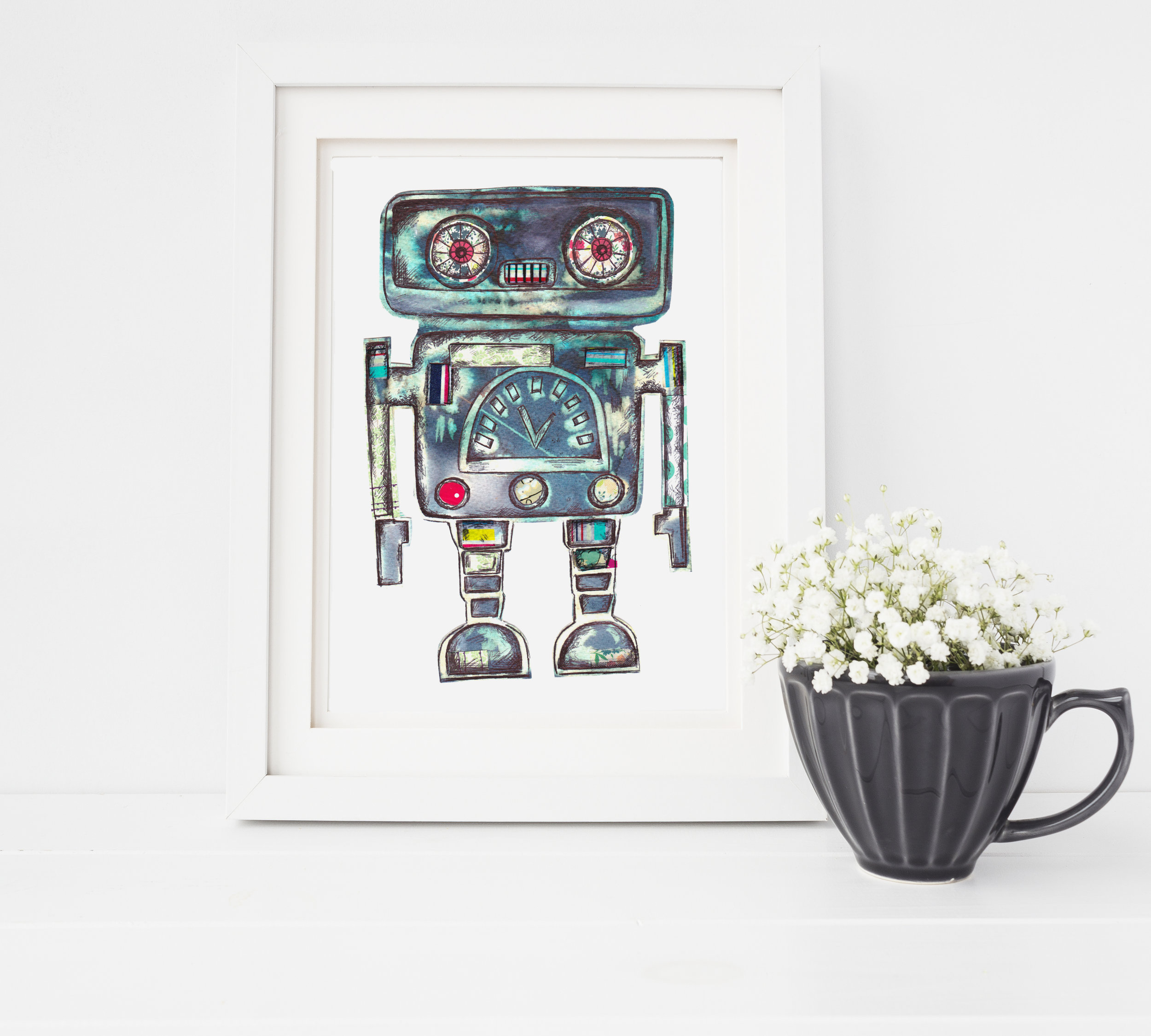 Grumpy Robot Fine Art Print (Can be personalised)
This is my favorite robot and he's a right grumpy one! This design is taken from an original, mixed media collage and he is a quirky character, with a slightly shocked expression and a metallic style body. To create the original art work a range of processes have been used including drawing, painting and collage using vintage papers. This little robot has slightly crazy eyes and a cross look on his face- it can also be personalised- please fill in the form after you have added this to your basket.
made from:
The prints are printed on to archival paper using pigmented, light fast inks and are signed by the artist. They are mounted in iced white mounts and hand packaged in biodegradable cellophane sleeves. These are printed to last a lifetime. Unmounted and unframed prints are hand-packaged in a cellophane wrap and with a backing board.
You can also choose to have this print framed in either chunky white or black frames or solid oak frames. The frames I use are beautifully made in the UK by craftsmen and I use quality perspex rather than glass for safety reasons and because they are lightweight for hanging. Please choose from the drop down menu.
dimensions:
This product is available in two sizes, Small and Large and these fit into standard frames. This is also available as an A4 unmounted and unframed print.
Small 17.78cm x 12.7 cm (7X5 inches -Mounted 10 X 8 inches)
Large 29.7cm x 21cm (A4 inches -Mounted 12 x 16 inches)